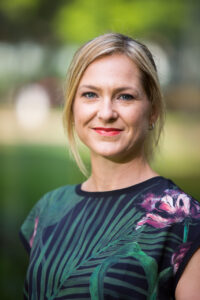 About
Melissa Jardine

B.A. UNSW. M. Asian Studies. Monash. MPhil. UniMelb. PhD. UNSW.
Dr Melissa Jardine is an international policing consultant undertaking research and capacity building activities across the globe, with current projects in Afghanistan, Central Asia, and South and Southeast Asia.
Melissa was a Victoria Police officer for 10 years (2001-2011) working at the frontline and in criminal investigations and is a current member of the Strategic Planning Committee for the International Association of Women Police (IAWP).

In Victoria Police, she worked in general duties, criminal investigations, the Asian Squad (disbanded), drug taskforces and trained as an undercover operative.
She served on the Board of Directors for the Global Law Enforcement & Public Health Association between 2017-2020. She is the Gender Advisor for the Centre for Law Enforcement & Public Health.
She started studying Vietnamese at Monash University in 1997. In 2005, she was the recipient of a scholarship to study Vietnamese in Ho Chi Minh City, Vietnam, from the Victorian Multicultural Commission while working for Victoria Police and is noted as a 'Major Event' of 100 years of women in policing in Victoria. In 2021, Dr Jardine began guest lecturing on research methodologies and ethics for the criminal justice program at Vietnam National University's Law School.

She has a long term interest in the development of policing and security in Asia and completed her PhD on policing in Vietnam at the UNSW Law School. She is featured by UNSW Sydney as an example of an 'outstanding higher degree researcher and alumni'.
Melissa has written and/or delivered a range of international police training packages regarding HIV prevention, harm reduction approaches to drug use and sex work, police-public health leadership, gender-sensitive analyses of human trafficking, people smuggling, terrorism and violent extremism, among others.

She is on the Board of Directors of the Australia-Vietnam Young Leadership Dialogue which aims to nurture the bilateral relationship through development, education and trade. In 2017, Melissa was selected as an Asia 21 Young Leader by the Asia Society through a competitive process which identifies 'dynamic individuals who will impact global affairs over the coming decades'.
Melissa was featured in the Victoria Police 'Badge and Beyond' Police Life magazine in Winter 2017.